WE ARE DREAMERS JUST LIKE YOU
OVER 150 YEARS OF COMBINED INDUSTRY EXPERIENCE & KNOWLEDGE
Our team of associates and financial professionals are available to assist you in accomplishing your personal and retirement goals. Their role is to educate you on the options available for meeting your financial objectives and assist you in making more informed decisions.
Many consumers today are primarily concerned with having enough to last in retirement. Today's annuities offer an array of features and benefits that can generate an income you can't outlive, provide a legacy for loved ones and even help you take care of long-term care expenses should that need arise.
Changing jobs? Or looking to take a closer look at your retirement finances? Whether you're looking to maximize the benefits of a 401(k) plan or consider all of your rollover options, we are here to make it happen. Our expertise and decades of experience can provide comprehensive and rewarding solutions.
You care about your loved ones and want to make sure they're protected at all times … whether you're here or not. Are you underinsured – or not insured at all? Is your current policy meeting all of your legacy and accumulation needs? We'll work to create the type of confidence in your coverage that you and your family deserve.
Having a disability is a large enough obstacle. The last thing needed is difficulty with insurance companies. There is a great policy waiting out there for each disabled Middle American, and we can help you find it!
Let us help you eliminate the uncertainty and make the most of the nest egg you've worked so hard to build.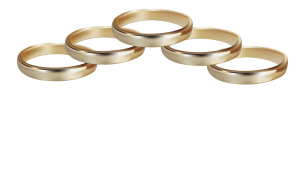 every client we work with says we excel at what we do
TAKE A LOOK AT SOME OF OUR TESTIMONIALS
EMILY KNOWLES
Managing Director, Corporate Company
Since purchasing the Exo Theme our website has given us the professional edge our business needed to stand out from our competitors. We would highly recommend Exo Theme
KERRY BRADSHAW
CEO, Industrial Company
The Exo Theme has made our website the best in our industry, none of our competitors even come close to us. Just a huge thanks to the CMSSuperheroes team for a stunning theme
D. Couch
Chief Life Insurance Officer
My entire staff enjoys working with Five Rings Financial. Mike, Monica and their leadership are building a dynamic team of professional life and annuity agents.  They enjoy the business, enjoy learning, and enjoy supporting each other and the Five Rings philosophy by enjoying performing their profession.  There are not many organizations that provide the total support for a fantastic opportunity like Five Rings. My suggestion if you are thinking about getting into the insurance business, Five Rings would be at the top of my list. ~ D. Couch – Chief Life Insurance Officer, IP
DWAYNE ANDREWS
Managing Director, Corporate Company
We have been looking for a wordpress theme taht would give us the slick professional branding our business required. Exo Theme has delivered on every angle, from professional design to great documentation
H. Taylor
Sales Consultant
Wow!  I've had the pleasure of working with Five Rings Financial the last 8 years and they are top notch!  The education and training is fantastic and desperately needed in this ever changing annuity market.  The atmosphere is one of a loving family; they are always very upbeat and encouraging to their teammates.  Mike Wilk has a fantastic vision, he's a great leader that motivates, inspires and guides his agents to achieve their goals.  If you're ever in need of help from someone with extensive industry and home office experience Monica Wilk is your gal.  She always has a smile and is happy to assist you, which is priceless! ~ H. Taylor – Senior Annuity Sales Consultant, IP
JOHN DEERE
Managing Director, Corporate Company
Built with all the features your web project will ever need and with such a high design quality we would recommend Exo Theme for your next project. The documentation is amazing
K. Essary
Senior Vice President
When I think of Five Rings Financial the first thing I think of is Family. I love that they are so family oriented and truly care about each other.  They care about the success of the whole group, not just about individuals.  They cheer each other on and motivate each other in ways unlike most agencies I've worked with.  They have a training program in place that is field tested and proven to work!   Systems are key in this field so agents have a track to run on, and their systems really function like a well-oiled machine.  A successful organization is only as good as it's leadership and Mike & Monica lead in a way that means success is not only possible but it's probable. ~ K. Essary – Senior Vice President, IP
Sam Usher
Personal Investor
Donec mattis felis sit amet viverra elementum. Nullam rutrum sit amet nisl eu rhoncus. Duis tristique dolor magna, vitae mattis mauris consectetur elementum
B. McLeod
I have had the pleasure and honor to work with Mr. Mike Wilk and the entire Five Rings Financial organization for over five years now. I cannot say enough good things about their approach to putting the client needs and financial goals first. Their commitment to creating a sound financial plan, tailored to meet the clients long and short term objectives, is what they do so well. I have always found Mike Wilk, the President and CEO of Five Rings, to not only be a professional but a man of great integrity. His leadership, vision and character permeates throughout the entire organization. In addition to Mike Wilk, the entire Sr. Management Team not only has helped thousands of client's meet their financial goals but hundreds of others become successful within the industry. I would highly encourage those that are looking to establish a long term plan for financial security to allow the folks at Five Rings Financial show you why they are making a difference in so many people's lives. ~Bill McLeod Waterstone Mortgag
R. Essary
Owner/President
The first thing I think of when I think of Five Rings is the right leadership and it all starts with humility. They understand to be successful that they have to bring on the right people on board. They don't allow just anyone to be part of their organization; they have to have similar values. They are very welcoming and it's comfortable to be around them. Whether an agent is looking to be full or part time, they have a program to fit. I truly feel they have the right processes in place, especially when it comes to education to help them to help them excel in all that they do. ~ R. Essary – Owner/President, IP
L. Duncan
In an industry where training and education is so critical to success, Five Rings Financial stands out as a shining standard of excellence.
Mike Wilk and his team have put together the perfect environment for both new and seasoned agents and life professionals to thrive in.  From top to bottom, the entire organization is focused on educating Americans about finance and helping them to build a solid financial plan.  Mike and his team train agents how to utilize simple, repeatable methods to explain these concepts to clients in ways they can understand and feel empowered in doing so.  This system has enabled Five Rings to quickly establish themselves as the top-producing and most successful MGA in all of Alliance Group.
Anyone looking for a top-notch organization to build their practice with should look no further than Mike's team at Five Rings Financial.  The company culture and atmosphere, combined with the best training and education in the industry, make it the perfect place for an agent to develop and prosper.
~ Lee Duncan
Americans suffer a heart attack each year – of these, 515,000 are a First Heart Attack
People suffer a stroke per year.  Stroke is the leading cause of serious, long-term disability in the United States
CANCER DIAGNOSED EACH YEAR
New cases of cancer are diagnosed every single year in the United States
MEDICAL BANKRUPTCIES EACH YEAR
Medical Bankruptcies filed each year